Ready to build your future?
Fill out the form below and let's get started.
Arclabs has been training and testing students in welding, pipe fitting and inspection for more than a decade. Our mission is to provide our students with the highest quality education, so they have the skills employers are looking for.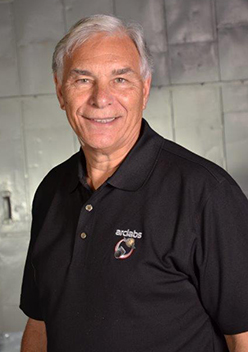 Our History
Recognizing the need for well-trained welders, in 2006, Gene Crook founded Arclabs to provide hands-on training. A welding industry veteran, his goal was to offer comprehensive welding programs focused on training, qualification and placement. Since that time, Arclabs' expert instructors have trained thousands of students ranging from complete beginners to experienced professionals looking for advanced training.
Our promise

to our students
Maintain fair, ethical and clearly stated advertising, admission and enrollment practices by accurately and fairly representing Arclabs and its services to all people.

Provide effective student services that recognize individual differences and ensure successful student retention, graduation and employability where applicable.

Ensure proper and ethical administration of all financial aspects of the institution.

Embrace voluntary self-regulation, which is inherent to the accreditation process.

Demonstrate a commitment to the people served by Arclabs through local community involvement and participation.

Demonstrate the effectiveness of private educational training, thereby providing essential skills to support a productive workforce.

Promote continuing education and training programs of the highest quality and integrity.

Meet and exceed completion and placement benchmarks set by the ACCET.
More about Arclabs Welding School
[wpu_silo links='35']