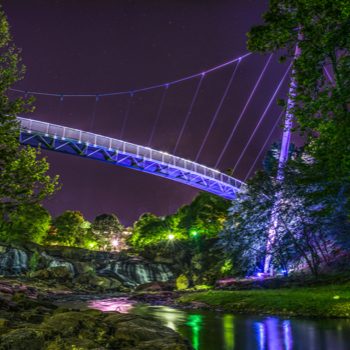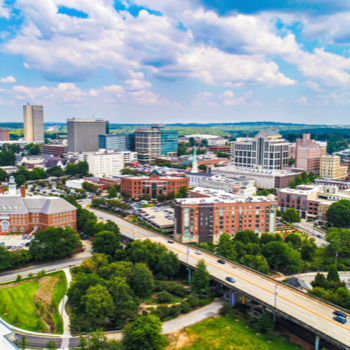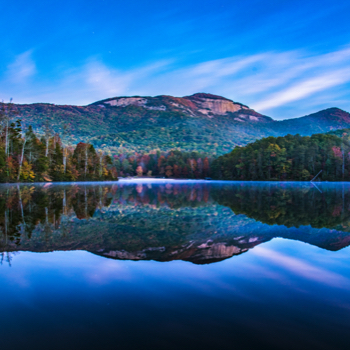 In 2009, our corporate office and campus first opened its doors for welding classes in Piedmont, SC. We can serve 66 students per each welding program.
We offer the Penn Foster High School diploma program for those interested in pursuing welding certification, but do not have a high school diploma or GED.
Features:
20,000+ square feet
One classroom
33 welding booths
Outdoor pipeline simulator
Indoor simulator
Founded in 1796 beautiful Greenville is nestled against the foothills of the Blue Ridge Mountains. Many of the 68,219 residents enjoy outdoor activities including hiking, kayaking and cycling at local state parks. Each year, over 300 events and festivals are held here in Greenville. It's also the nearest major city to Clemson University, home of the 2018 football national champion Tigers. A majority of workers in Greenville are employed in the manufacturing industry. Harvard Business Review has identified this area as the model of a manufacturing community. No matter what you're interested in, you will be able to find it in Greenville.
---
Sparks will fly.
High School Welding Competition
Claim the crown as champion welder. Our campuses hold annual welding competitions where local high school students can show off their skills.
We held our most recent competition in Piedmont and Charleston, SC on April 23, 2021. We are pleased to announce that we gave out over $85,000 in scholarships to attend Arclabs after graduation!