Helping fund your

Education
Ready to build your future?
Fill out the form below and let's get started.
Federal Financial Aid

Funding Available

We're approved to offer federal financial assistance for the 1300 Hour Master Welder Program and 900 Hour Advanced Welding Program for those who qualify under the following Title IV programs:

Federal Pell Grant
A need-based grant to help cover the costs of higher education at a career school or college. Pell Grant eligibility is determined by an assessment of the income and assessment of a student, spouse or parent and the resulting Expected Family Contribution (EFC). Pell Grants do not need to be repaid unless you withdraw from school and owe a refund.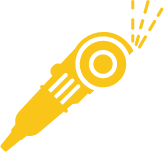 Federal Direct Subsidized Loan
Loans made to eligible undergraduate students who demonstrate a financial need to help cover the costs of higher education at a college or career school. The government pays the interest while the student attends school, for the first six months after you leave school (referred to as grace period) and during a period of deferment (a postponement of loan payments). The U.S. Department of Education is your lender.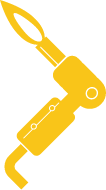 Federal Direct Unsubsidized
Loans made to eligible undergraduate, graduate and professional students. However, in this case the student does not have to demonstrate financial need to be eligible. The student is responsible for paying the interest during all periods. If you do not pay interest while you are in school or during grace or deferment periods, interest will be added to the principal of your loan. The U.S. Department of Education is your lender.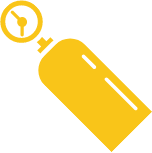 Direct Parent Plus Loan
Loans made to parents of dependent undergraduate students or graduate/professional students to help pay for education expenses not covered by other financial aid. The borrower must not have an adverse credit history. The maximum loan amount is the cost of attendance at the school, minus any other financial aid received. The U.S. Department of Education is your lender.
Eligibility
In order to apply for financial aid, you must meet the following requirements:
Be a U.S. Citizen with a valid Social Security number (or eligible non-citizen)
Have a valid High School diploma or GED*
Male applicants must be registered with Selective Services
Be enrolled in Arclabs 1300 Hour Master Welder OR 900 Hour Advanced Welding Program
Complete the appropriate application and forms, including the FASFA registration
Provide all necessary supporting documentation
Due to clock hour programs, students must maintain a minimum requirement of a 70% grade average, which also specifically requires scoring a minimum grade of 70 on each written module and a grade of 100 on each performance module required
Attend at least 85% of the scheduled class hours on a cumulative basis
*Ask the college for details on homeschool diplomas or foreign high school diplomas.