What's next after high school?

Start making real money, real fast.
Ready to build your future?
Fill out the form below and let's get started.
Jump into

an Awesome Career
High School Students
We get it – a 9-to-5 cubicle job isn't for everyone. Some people are just looking for something different. Maybe you want to build, repair or use your hands. If you're not sure what your next step will be after graduation, remember a four-year college degree isn't your only option. Welding offers an exciting alternative and with Arclabs you can get started in a new career in as little as six months.
A Stable Career




From aircraft carriers and space shuttles, to smartphones and jewelry, more than 50% of products made in this country require welding. According to NAM, manufacturers in South Carolina employ 12% of the state's workforce. Texas is the top state to employ welders, with over 50,000 welders calling it home1. Welding is an in-demand skill and will be in high demand for a long time to come.

Travel for Work




One of the coolest things about a welding career is the ability to travel. Whether it's maintaining and repairing NASCAR vehicles, installing pipe in the beautiful Alaskan wilds or performing repairs on a cruise ship, the travel options for skilled welders are practically unlimited. Of course, if you prefer to work closer to home, you can do that too.

Get Paid Well




According to the Bureau of Labor Statistics, the average welding salary is $41,380. For welding jobs that require more technical skills like electric power generation, transmission and distribution, the average salary is $76,600.
The fast track to a career.
You've got big dreams. Whether it's a cool car, a nice house or just the latest gaming rig, they all need one thing – money. And you're not going to earn the kind of cash you want working retail or pouring coffee. You need a real skill to make real wages. Welding is a fast track to earning real money, with an industry average of more than $20/hour. And depending on location and specialization, you can make much more, with some welders taking home six-figures annually.
Get started in months, not years.
Do you really want to spend the next 30+ years staring at spreadsheets? And spend thousands for the privilege of doing it? If you're the type who would rather get your hands dirty building cool stuff, then Arclabs could be the right fit for you. With courses that can be completed in as few as six months, with over 95% of the program consisting of hands-on training. You'll get practical experience and can be working on your dreams while your friends who went to four-year colleges are still slogging through required courses.
Build your future at Arclabs.
Skilled welders are always in-demand. For over a decade, Arclabs has been training people just like you in the skills they need to get started in this great career. Our skilled instructors will give you personalized instruction and feedback as you learn, so you (and your future employer) can be confident in your skills. Nationally accredited, we have day and night classes to work around your schedule and you can earn Arclabs certifications. Once you've graduated, we'll even help you find a great job with placement assistance.
Houston's Juan Resendez
"I chose Arclabs because it felt like home."
Welding Instructors

Love Arclabs
Doug Pearson
"Arclabs attends our welding competition and gives back to the community by awarding major scholarships to our welding students who may just need that little bump in helping them out."
Welding Instructor at Jersey Village High School in Houston, TX
Diedra Hader
"Working with Jamail and Arclabs Welding School is a blessing. Having a welding school shows my students that you don't have to go to a 4-year college to be successful, and that there is life after high school."
Post-Secondary Counselor at Northbrook High School in Houston, TX
Tim Burgsteiner
"We are very fortunate to have a welding school like Arclabs in our area. They help fill a huge need for welders in our community and support our high school students by hosting welding competitions."
Welding instructor at Goose Creek High School in Goose Creek, SC
Brad Childress
"Arclabs is a school that cares about you. From the Recruiter to the Welding Instructors, you will be pushed to excellence!"
Welding Teacher at May River High School in Bluffton, SC
Jamie Walden
"No one is going to fault people for furthering their education. The more time you can get in a booth, the better welder you will be. Arclabs allows that extra time needed for the extra edge when going into the work force."
Welder Instructor at Enoree Career Center (2019 GCS Teacher of the Year Finalist) in Greenville, SC
Lee Matthews
"In high school, we give students an introduction to welding to see if they like it or not. For the students that grasp welding and want to turn it into a career, I lead them to Arclabs to continue their education in something that they have a passion for."
Welding Instructor at Cypress Ridge High School in Houston, TX
Gary Pace
"Working with many inner city kids, some don't have the funds to attend college. Letting them know about other options like a trade school, like Arclabs, is important because it is where they can finish school in 6 months and find a job."
Welding Instructor at Aleif ISD CTE Building in Houston, TX
Kelly Kilpatrick
"With there being so many welding schools in Houston, it's hard to find the right one for our students to call home and feel comfortable in, and where they will be taken care of, and that is with Arclabs."
College & Career Counselor at Magnolia West High School in Magnolia, TX
---
Don't Take our Word for it

Our Students and Alumni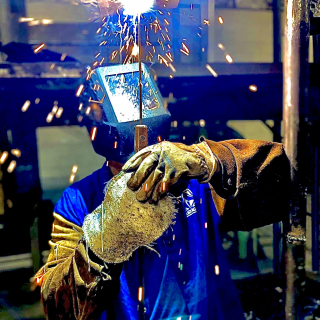 Jose Reyna, Piedmont/Greenville, SC Laurens District 55 High School
It is a good welding environment and there are helpful teachers. I like the short programs to allow me to get into the field faster and make money. My favorite welding process is SMAW and GTAW on pipe. After I graduate, I want to stay local to begin and save up money. Then I want to buy my own rig and travel the pipeline.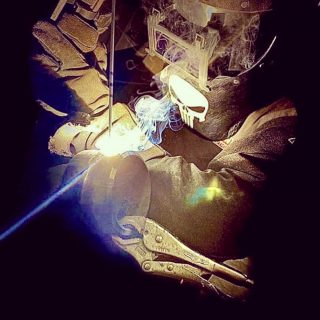 Christian Fuhrmann, Piedmont/Greenville, SC Woodmont High School
In the first weeks of high school, welding made a lightbulb go off in my head and I knew welding was the career I wanted to pursue. The instructors at Arclabs are very resourceful and help you. It is a great atmosphere, you can customize the program to best fit you, and focus on whatever is the most important process for you. GTAW is my favorite process, because it is clean, the beads are beautiful, and it can be intricate and challenging.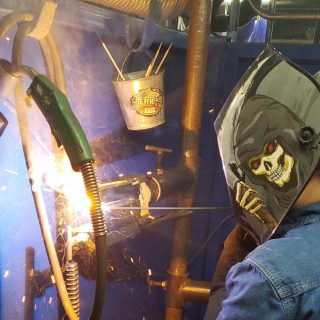 Tristin Goings, Columbia, SC Mid-Carolina High School
I like the hands-on aspect of welding and my favorite process is GMAW and FCAW. I'm looking forward to landing a great job!