Ready to build your future?
Fill out the form below and let's get started.
Welding Is a Great Career

For Veterans

Military service requires good decision-making skills, analytical thinking and a solid work ethic. These traits are all directly transferrable to a career in welding. At Arclabs, we'll build on your military training and help you get started in this in-demand field.

With a stable career outlook and a median pay of $20.43 per hour, it's a career with incredible variety and opportunity, and you can get started in just months.
Our Students and Instructors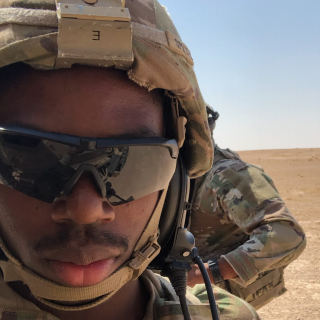 Lorenz Smith, Combat Engineer in the Army (6 years)
I was a Combat Engineer in the Army which allowed me to handle safety route clearance, reconnaissance, and detect and expose IEDs. I chose a career in welding because it is hands-on and there is never a dull a moment – just like the Army.  My favorite process is GTAW. There are two main reasons I choose to attend Arclabs. First, it was an easier, much shorter experience to receive VA benefits than other schools, because they have someone on campus to help veterans. I also liked that Arclabs had many veterans already in school and a veteran instructor on staff. Having these fellow comrades is beneficial because they truly understand the transition into civilian life.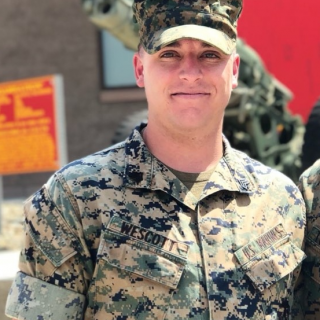 Tristan Wescott, Infantry in Marine Corps (5 years)
I enrolled at Arclabs Welding School immediately after serving in the Marine Corps, because the college offered small class sizes and students have more one-on-one time with teachers. Welding was my number one career choice because it is a hands-on trade, something that I was very familiar with my time in the military. My favorite process is GTAW on pipe. Joining Arclabs as a veteran and enrolling in VA benefits was made very easy with the help of the staff. I am excited for graduation and to start my career!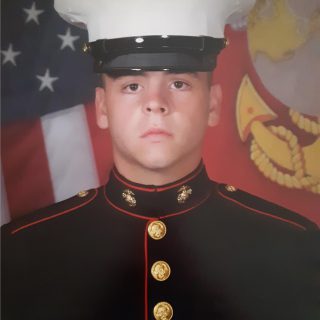 Jonathan Crompton Jr., Instructor, Welder in Marine Corps (4 years)
I had previous experience welding in high school and chose to weld in the military. I worked on tanks and armored plating on military vehicles. As a lead instructor at Arclabs, I believe welding is a great skilled trade for veterans because it takes discipline, commitment, perseverance, and problem solving skills which you learn and practice daily in the Marine Corps.
Veterans Admissions

and Benefits

Arclabs is proud to offer training to the men and women who have served our country, as well as their children and spouses. We accept VA benefits (GI Bill® and VA Vocational Rehabilitation) for the following curriculum-based programs:
1,300 Hour Master Welder Program
900 Hour Advanced Welding
400 Hour Welding*
280 Hour Specific Process Welding
*Our 400 hour welding program is only available at the Texas location.

Admissions Requirements
High School Diploma or GED
Minimum age of 18 or 17 with parental consent
Ability to meet the visual and physical requirements that a welding career demands
A campus visit and tour prior to starting program
DD214 – Member 4 or an Active Military ID
Any post-secondary institution's transcripts if VA benefits were used at these locations

Application Fee Waiver for Veteran Students
The application fee is waived for Veterans with an honorable discharge DD-214 or current, valid military ID for active duty students.
Additional funding may be used in conjunction with VA benefits if needed.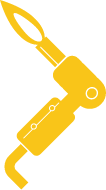 I'm a veteran and want to get started at Arclabs. What do I do next?
Call 877-647-4111 and book your tour at one of our 4 locations: Charleston, SC, Piedmont/Greenville, SC, Columbia, SC or Houston, TX. During the personal tour with an Admissions Recruiter you will learn about the programs offered in detail, take a tour, speak to many individuals including Career Services and Instructors and most importantly, chat with a VA Certifying Official to begin the process of applying for benefits. We are here to help you every step of the way.
Veterans

How-To Guide

Navigating the complex world of government assistance and forms can be difficult. That's why we have a VA certifying official on every campus to personally assist you. Here are some quick guides to help you get started.
How to get your college transcripts:
You must supply transcripts from all post-secondary institutions you have attended and funded with VA education benefits. Most schools allow you to do this in person, through the mail or online.
In person

Print and fill out a transcript request form. These should be available on the institution's website.
Take the completed form to the admission's office and pay the transcript request fee. Be sure to take a picture ID with you.

Through the mail

Print and fill out a transcript request form. These should be available on the institution's website.
Provide any additional documents you need attached. These should be listed on the transcript request form.
Include a check/money order made out to the institution for the required amount.
Mail the completed package to the institution.

Online

Visit the institution's website to order official transcripts. Transcript requests are usually in the enrollment and admissions section. You will need your student ID or social security number in most cases.
Upload any additional documents required.
Pay the transcript fee using your credit card or PayPal.

Once you have received your official transcript, contact your Arclabs admissions rep.
What to do when deployment or mandatory military training occurs?
Federal law protects military members who miss school due to military orders. They have the right to re-enroll in their program, most often without penalty. These requirements apply to any institution that participates in Title IV federal student financial aid programs, including Pell Grants, Stafford Loans and the Federal Work-Study Program
Please make sure to give any military orders sent to you to your VA Certifying Official on campus
GI Bill® Information
How to apply
Gather the necessary documents and information to apply. These include:

Social Security number
Bank account direct deposit information
Education and military history
Basic information about the school or training facility you want to attend or are attending now

You can apply by mail, in person or with the help of an Arclabs professional. To find regional offices or claims processing centers, visit www.va.gov/education/how-to-apply/
GI Bill® is a registered trademark of the U.S. Department of Veterans Affairs (VA). More information about education benefits offered by VA is available through the official U.S. government website at https://www.va.gov/education/how-to-apply/. This will walk you through all the steps to see what you qualify for and how to get your Certificate of Eligibility for school training.
Here for You
We know the transition back to civilian life can be a difficult one. We've compiled the following resources to assist you.
Resources
Access to details on healthcare, education, disability, housing assistance, life insurance, and records, visit www.va.gov. Are computers not your thing? Would you rather talk to a live person? Call 888-442-4551 for anything veteran-related.
Local VA resources
Greenville Vet Center
3 Caledon Court, Suite B
Greenville, SC 29615
Main number: 864-271-2711
Columbia Vet Center
1710 Richland Street, Suite A
Columbia, SC 29201
Main number: 803-765-9944
Charleston Vet Center
3625 West Montague Avenue
North Charleston, SC 29418
Main number: 843-789-7000
Houston West Vet Center
701 North Post Oak Road, Suite 102
Houston, TX 77024-3839
Main number: 713-682-2288
Houston Spring Vet Center
14300 Corner Stone Village Drive, Suite 110
Houston, TX 77014
Main number: 281-537-7812
Other National Resources
Women Veterans Call Center (WVCC)
Call or Text: 855-829-6636
Center for Minority Veterans
Call: 202-461-6191
Email: vacocenterforminority@va.gov
Wounded Warrior Resource Center (MOS)
Call: 800-342-9647
Veteran Crisis Lines
Suicide prevention and PTSD support
To connect with a Veterans Crisis Line responder anytime day or night:

Call 800-273-8255, then select 1.
Start a confidential chat.
Text 838255.
If you have hearing loss, call TTY: 800-799-4889.

You can also:

Call 911.
Go to the nearest emergency room.
Go directly to your nearest VA medical center.
At-risk or homeless veterans:
Dial 1-877-4AID-VET (1-877-424-3838)