How Would You Do on a Weld Bend Test
We've had lots of questions about successful bend tests lately, so let's get down to the details. A welding bend test "is performed on a universal testing machine by placing a specimen on two support anvils and bending it through applied force on 1 or 2 loading anvils in order to measure its properties."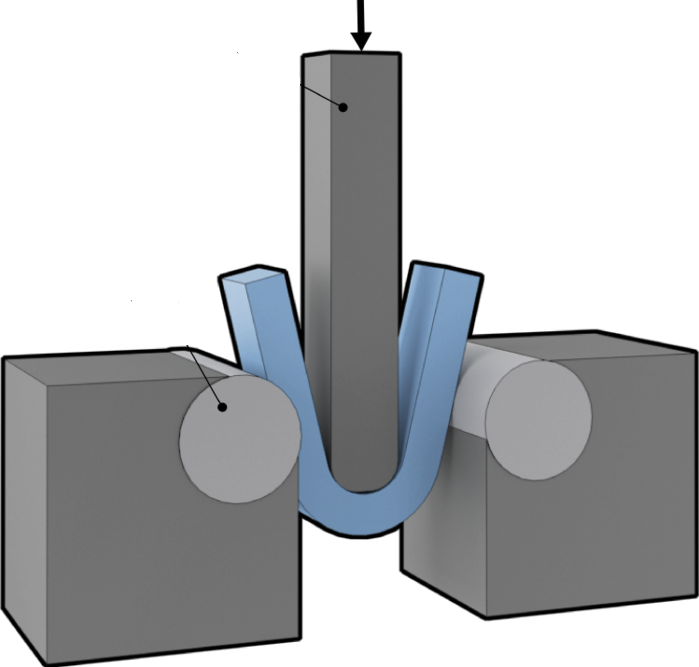 In its simplest terms, two metal plates are welded together and a flat strap of metal is cut from the welded plates. This flat strap is bent into a U-shape while compressing the material on the inside surface. It is subjected to a complex combination of forces including tension, compression, and shear. These are often used for quality control. The main outcome AWS D1.1 inspections should see is the flat metal strap has been bent, with no cracking or large porosity holes.
Reasons a bend test can fail: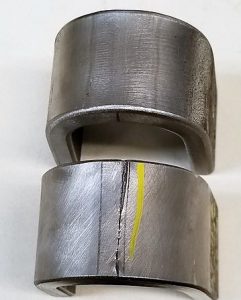 Poor cleaning and prepping
Too low of temperature when welding
Lack of penetration
Notches/Cracks
Porosity holes bigger than 1/18"
Flat spots
Many welding employers rely on bend tests when interviewing future employees. At Arclabs Welding School, our instructors teach the details of what a successful bend test should look like visually and make sure students are prepared to pass with regards to AWS D1.1 standards. All students can use their 20 free graduate booth hours to practice for any employment test. Call us for training information: 877-647-4111.
Check our bend test videos out on our social media channels and follow us: Instagram Reels or TikTok.
https://www.tiktok.com/@arclabsweldingschool
https://www.instagram.com/arclabsweldingschool/
https://www.sciencedirect.com/topics/engineering/bending-tests
https://www.mcaa.org/ncpwb/wp-content/uploads/sites/4/2016/07/NCPWB-TR-Understanding_Bend_Tests.pdf
More on the welding bend test
[wpu_silo links='35']